Britney Spears activist challenges a Houston probate judge's immunity before the 5th Circuit Appellate Court
Image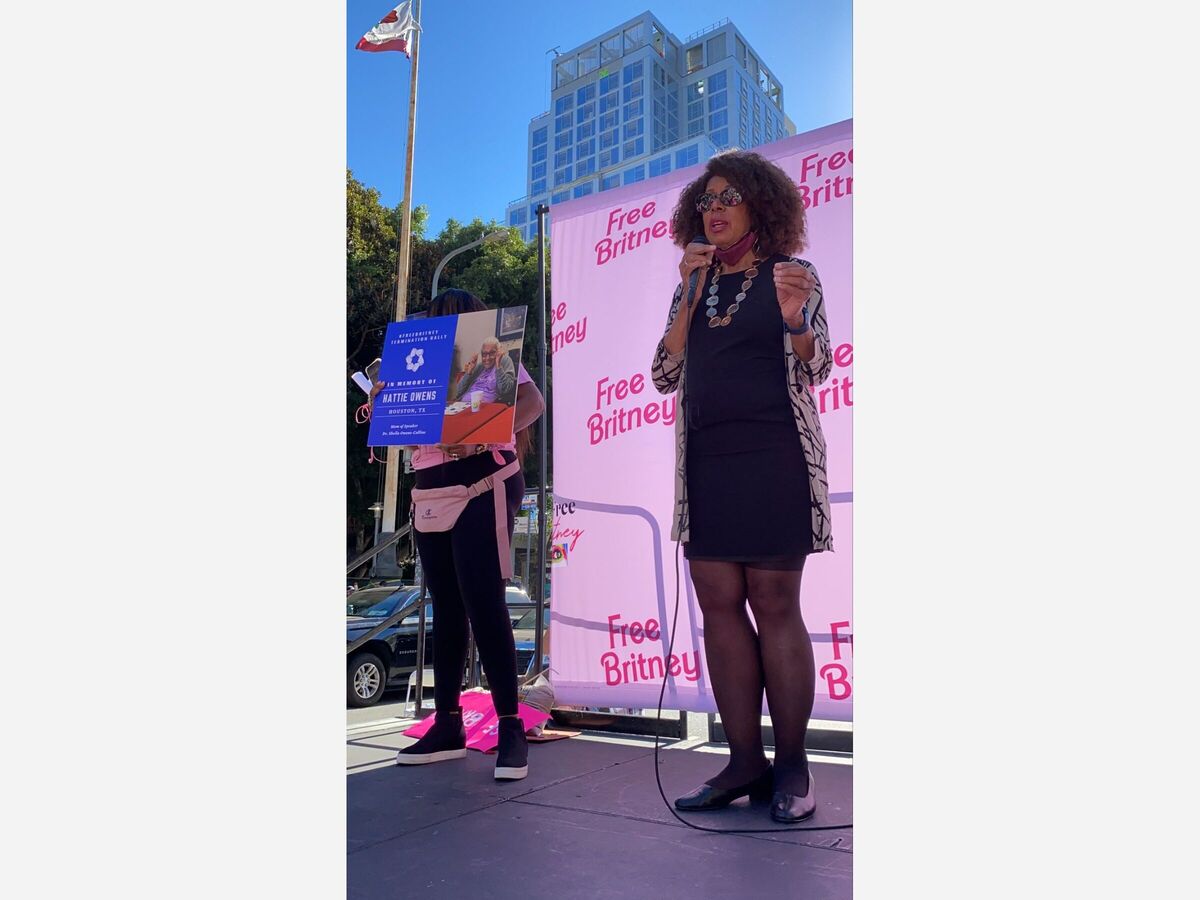 A Harris County probate judge allegedly acted outside the scope of his authority and with gross negligence in the performance of his duties as a judicial officer while handling a 91-year-old matriarch's guardianship proceedings and estate affairs, according to a brief filed with the 5th Circuit Court of Appeals.
"It is convenient to use judicial immunity as a way to support Defendant's conclusion that I am not entitled to relief, but there are enough doubts about whether or not such immunity will be availing to warrant allowing the case to proceed through the discovery stage," wrote Dr. Sheila Owens-Collins in her Nov. 29 reply brief. 
Owens-Collins was among the featured speakers at the #Free Britney Spears rally on Friday, Nov. 12 in front of the Stanley Mosk Courthouse in Los Angeles. On that day, Spears was released from a court-appointed guardianship that was placed upon her 13 years ago after she had a nervous breakdown.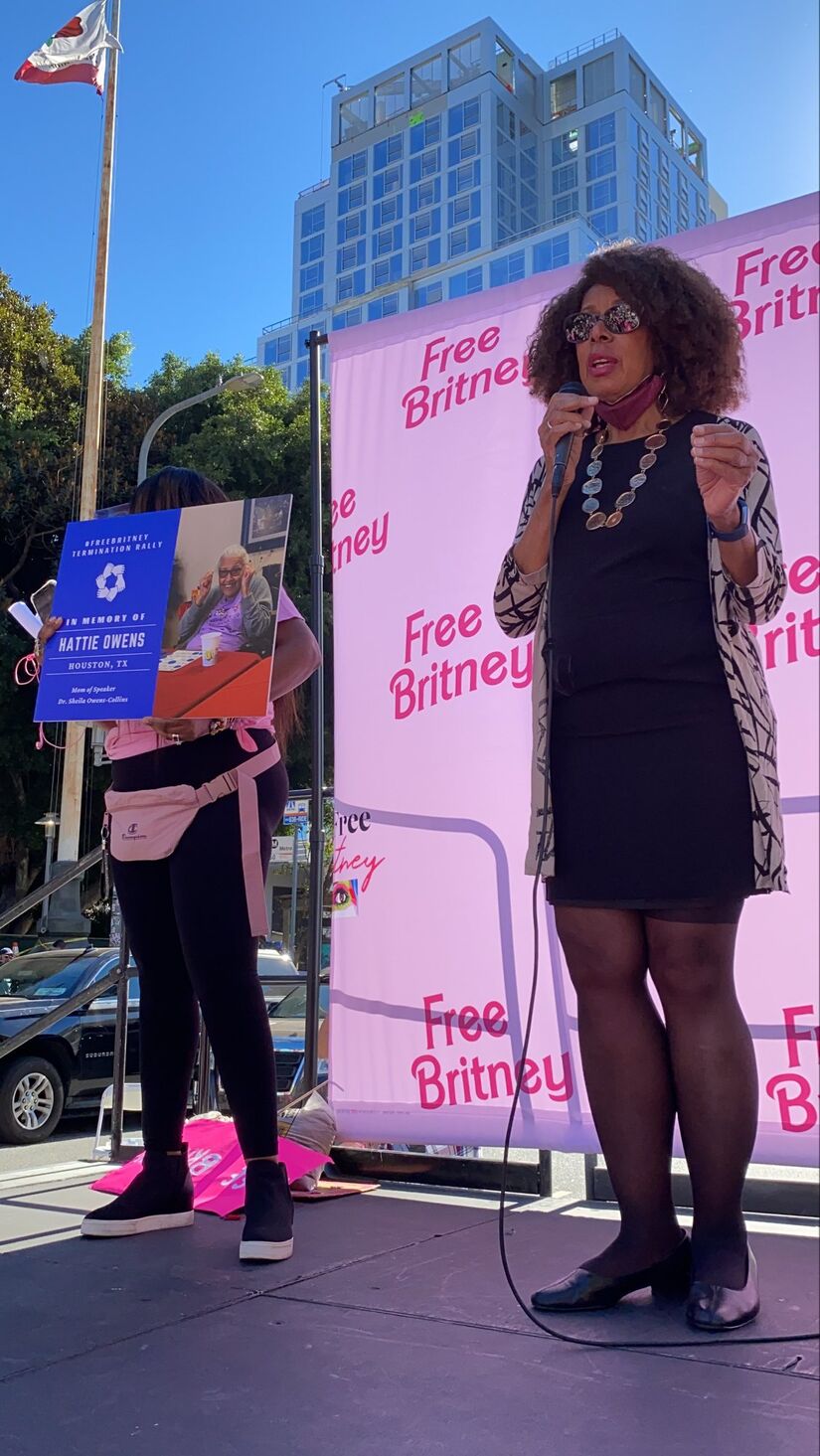 The pediatrician and physician executive sued Judge Michael Newman last year in the Southern District of Texas federal court in Houston alleging that he turned a blind eye to the estate trafficking and elder abuse of her mother, Mrs. Hattie Owens, who was under court supervision when she died in 2019, a press release states. 
Newman argued in his response to the 5th Circuit Court of Appeals that he is entitled to judicial immunity.
"The fact that it is possible Defendant Newman will be entitled to judicial immunity at the end of the day is not a proper basis for granting Defendant's Motion to Dismiss without a proper inquiry into the merits of the case," Owens-Collins asserted in her reply. 
Owens-Collins is appealing U.S. District Judge Lynn Hughes' decision to adopt Magistrate Peter Bray's June 17 recommendation that dismissed her complaint with prejudice, which disqualifies the grieving daughter from ever suing Newman again in federal court.
"Should it turn out that Defendant is entitled to judicial immunity once the discovery stage is complete, then he can always file a motion for summary judgment and avail himself of the same benefit of dismissal with prejudice," Owens-Collins stated. "I, on the other hand, will be left without recourse and without the opportunity to investigate the merits of my claims if the granting of Defendant's Motion to Dismiss is allowed to stand."
Under Texas Estates Code §1201.003, judges are liable if damage or loss results to a guardianship or ward because of the gross neglect of a judge to use reasonable diligence in the performance of their duty.
"All allegations against [Newman] meet the standard; and the damages caused were not just financial but also emotional, physical (as to my mother Mrs. Owens), and psychological," Owens-Collins said. "Simply performing his duties, ie. presiding over the guardianship and estate matters, is not the same as exercising the reasonable diligence, fairness, and propriety expected of judges."
Owens-Collins alleged in her original complaint that Newman was grossly negligent in allowing the unnecessary depletion of her mother Mrs. Hattie Owens' estate by $93,000 after she was allegedly forced into hospice prematurely and died.
"Examples of Defendant's actions include things such as unilaterally altering Mrs. Owens' Last Will and Testament, allowing money from the estate to be paid to appointed attorneys without addressing the documented deficiencies in their job, disregarding all evidence that was contrary to his rulings, and abusing his discretion by summarily closing the guardianship prematurely before the estate issues were satisfactorily settled by all stakeholders," Owens-Collins added.
It's been widely reported that Mrs. Hattie Owens was placed under guardianship after her granddaughter, Aisha Ross allegedly made a false report with Adult Protective Services against Owens-Collins who was her mother's power of attorney at the time.