The Enlistment - September 25, 1949
Image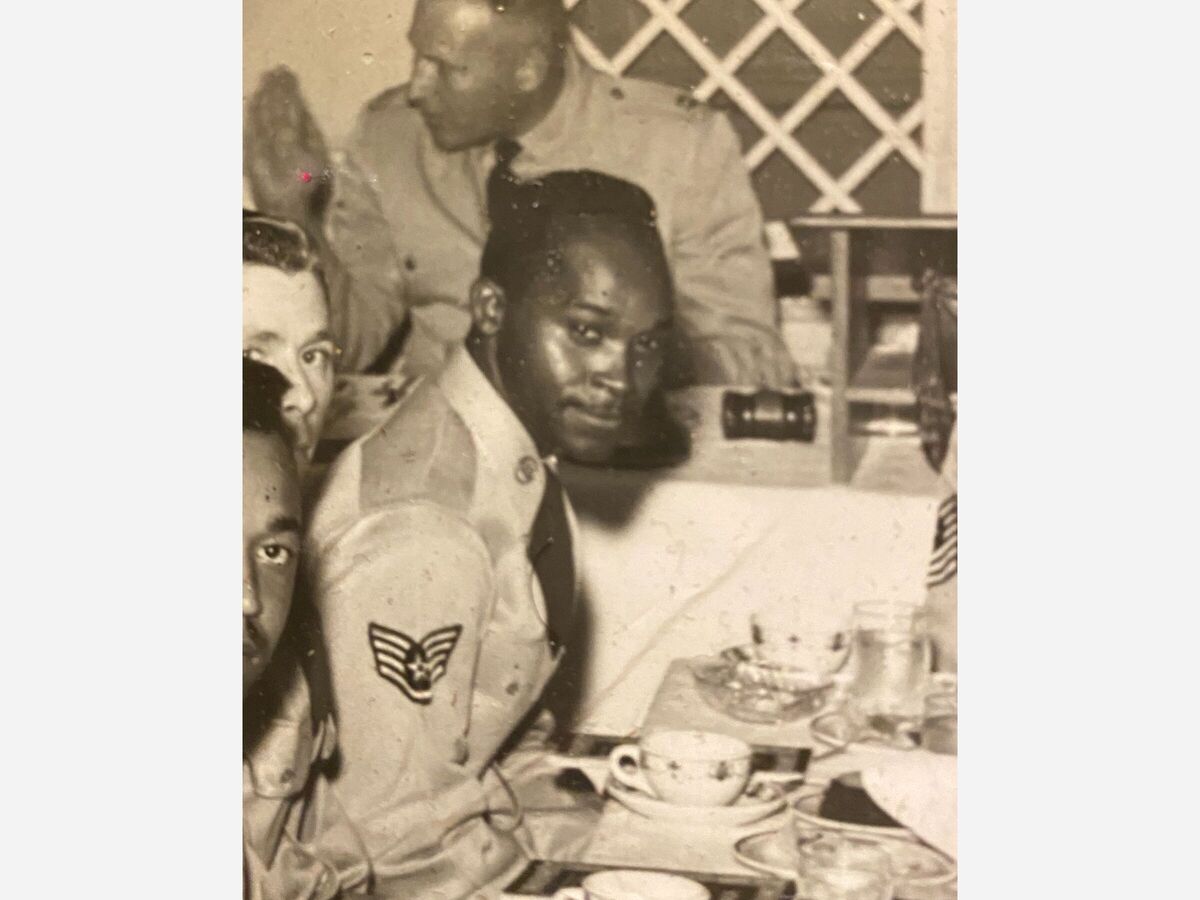 Although James Edgar Fairley had been awarded a music scholarship to attend Alabama State College in Montgomery, Alabama, he was on his own and didn't have the finances to complete the free education that was offered. So, after studying for a year, he began serving in the military reserves in 1947 and eventually enlisted in the U.S. Air Force on Sept. 25, 1949. He was 20 years old. His goal? To get a job and earn money but life had a lot more in store for this talented young musician.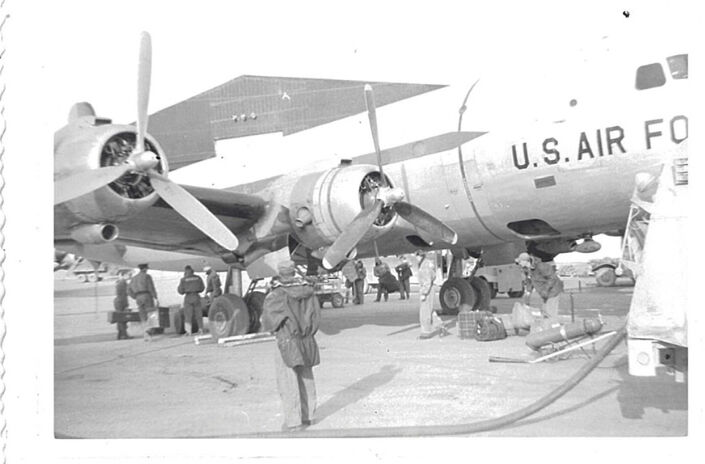 "It's better than working in the hot sun," he said about joining the military.
1949 was not a great year to find a job. Enlisting was a good way to earn a paycheck and to be fed three complimentary meals a day.
At the time, Fairley had a high school education and one year of college under his belt. He was assigned to Basic Military Training (BMT) Flight Number 4455, Squadron Number 3701 but first, there was Air Force-In-Processing at the s0-called 'Green Monster Facility.'
"I expected shots and a haircut," he wrote in a 2006 questionnaire. That was just the tip of the iceberg.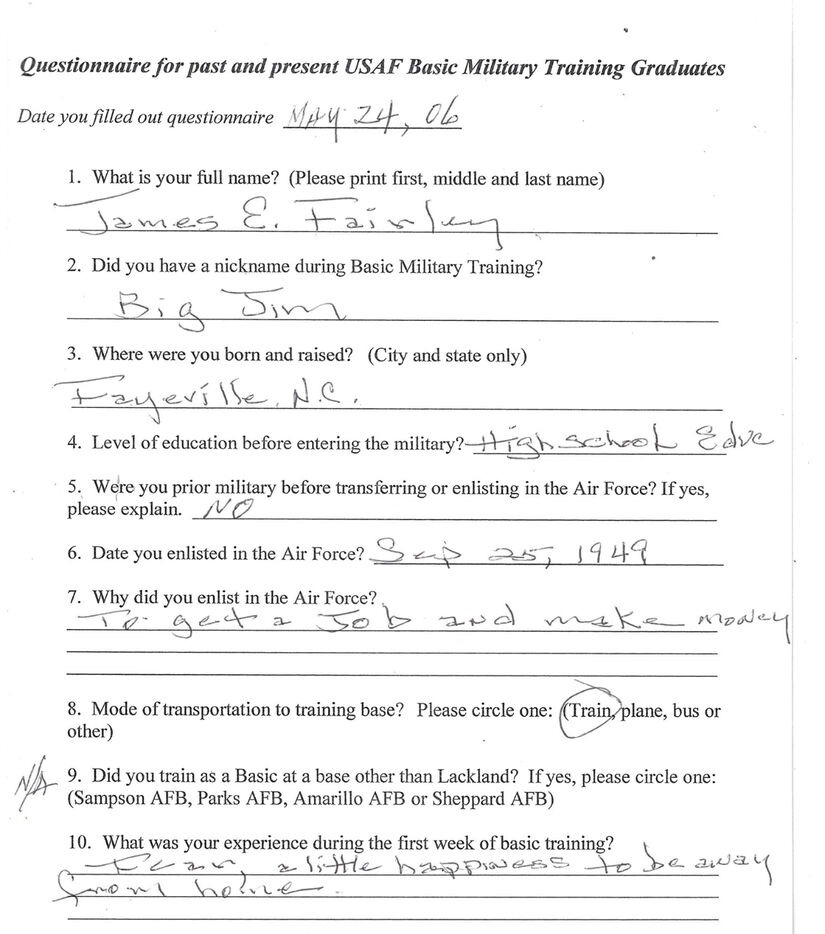 It was called 'the green monster facility' for a reason. In addition to vaccinations and a buzz cut, there was clothing issuance and painful dental work that involved extracting all four wisdom teeth. 
"I was given fatigues," Fairley recalled.
During the first week of basic training, the E.E. Smith High School graduate felt fear combined with a little happiness to be away from his Fayetteville, North Carolina home and family. He slept in a bunk bed in the barracks where the floor and walls were all wood.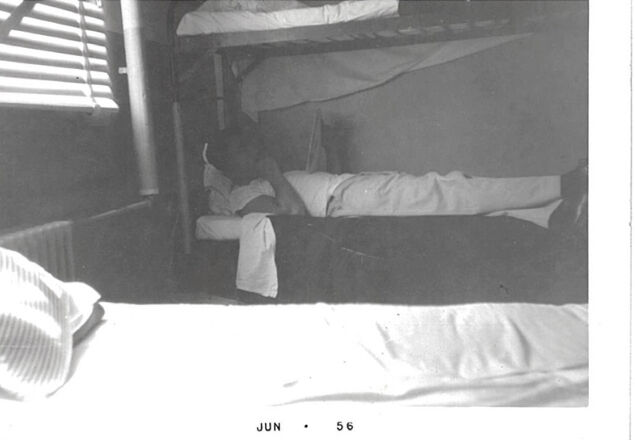 There was no tile or individual rooms so only open bay inspections occurred, and since military inspections required perfection, Fairley stored shoe shine material, such as BX shoe polish, shorts, T-shirts, shaving gear, towels, Colgate toothpaste, and Dial soap at the bottom of his bed in a footlocker.
"The weather was hot and murky," he stated.
Fairley's experience with basic training consisted of range practice, long marching hikes, carbine/rifle marksmanship training, and additional duties of 2nd squad leader.
 "I did not have an impression of my training instructor at the beginning," he added. "I grew to like him after the first two weeks."
For fun, he enjoyed tennis when he could find a partner to play with, table tennis at the service club, and watching movies. During March and Drill, Fairley wore ABT one-piece fatigues and he tended to like the food that was served in the dining hall.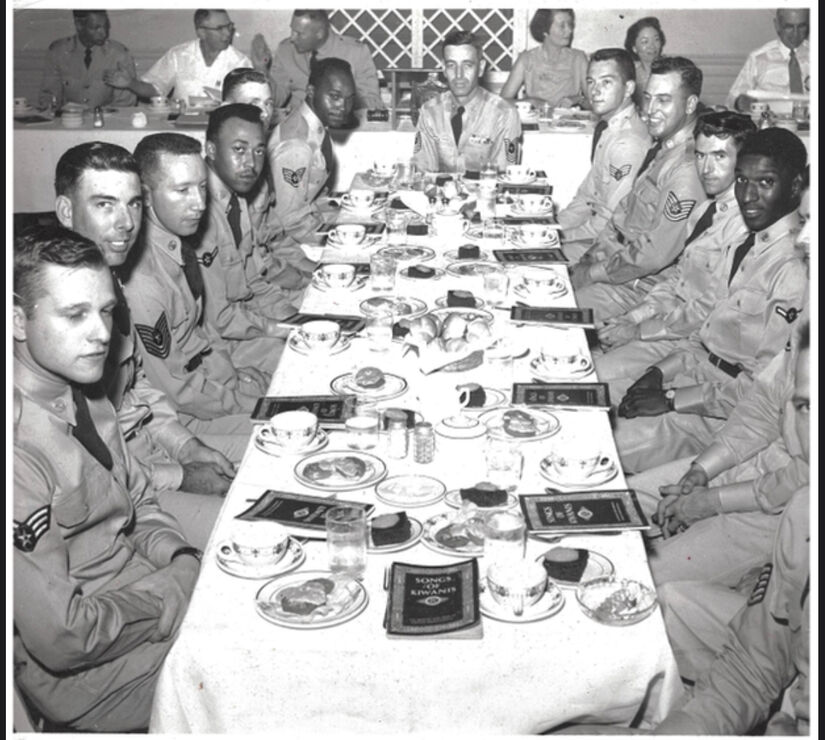 "Most of the guys hated it but it was better than what I was served at home," said Fairley whose nickname was 'Big Jim' by the end of the 13-week basic training.
Although he came from humble beginnings, 'Big Jim' was about to realize his dream of being a professional musician and rubbing elbows with the most successful artists and performers of his time.
File Attachment