1956: A Year of Great Fortune
Image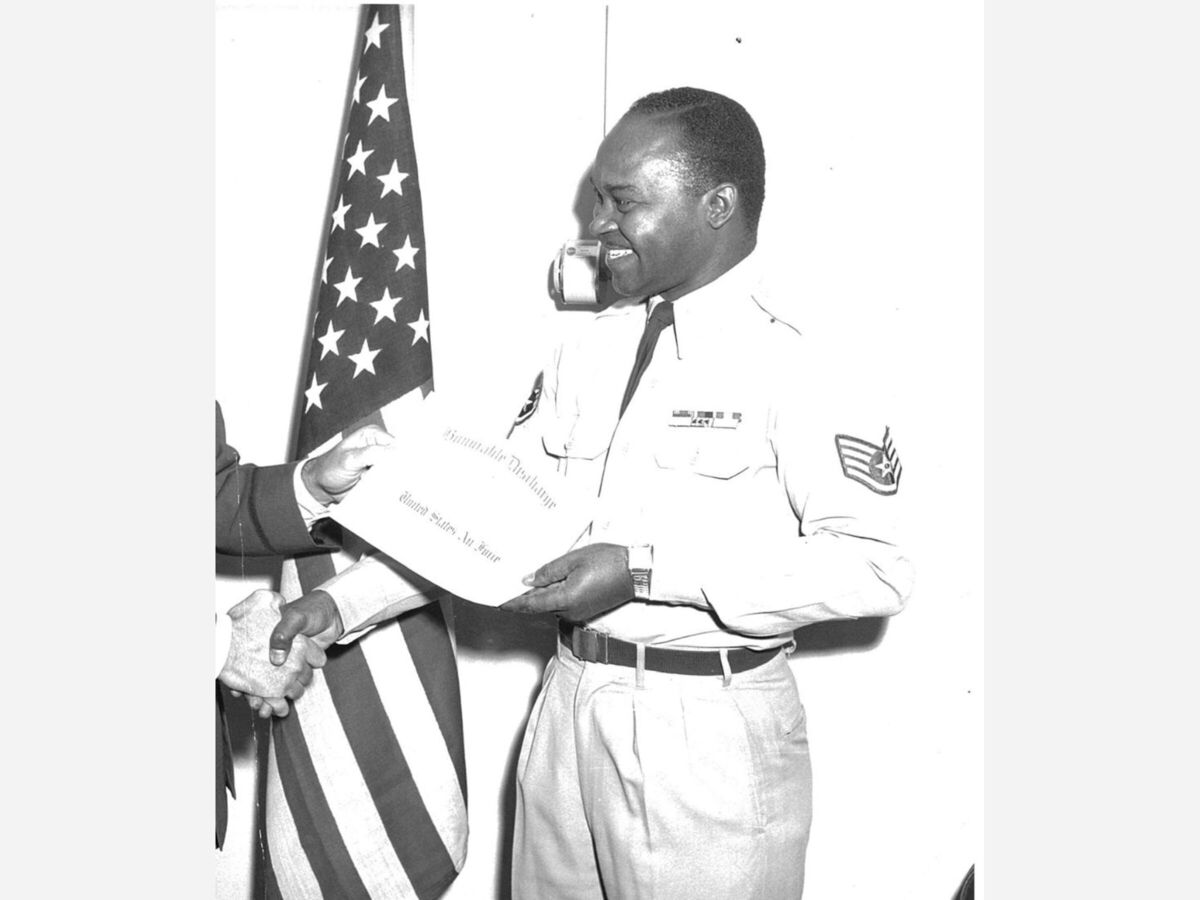 Basic Military Training (BMT) ended on December 21, 1949, with a graduation ceremony where James Fairley wore khakis when he was presented with a certificate of completion. He vowed to be loyal to the United States.  He swore that he wasn't a communist and that he wouldn't undermine the U. S. Constitution.
"What I remember most about the BMT graduation ceremony is the marching and exercise," Fairley said.
After that, it was time to work and earn money.
"I took a cluster of tests and scored high in the general area," he added.
The 1954 and 1955 test results show that he excelled in communication, including languages.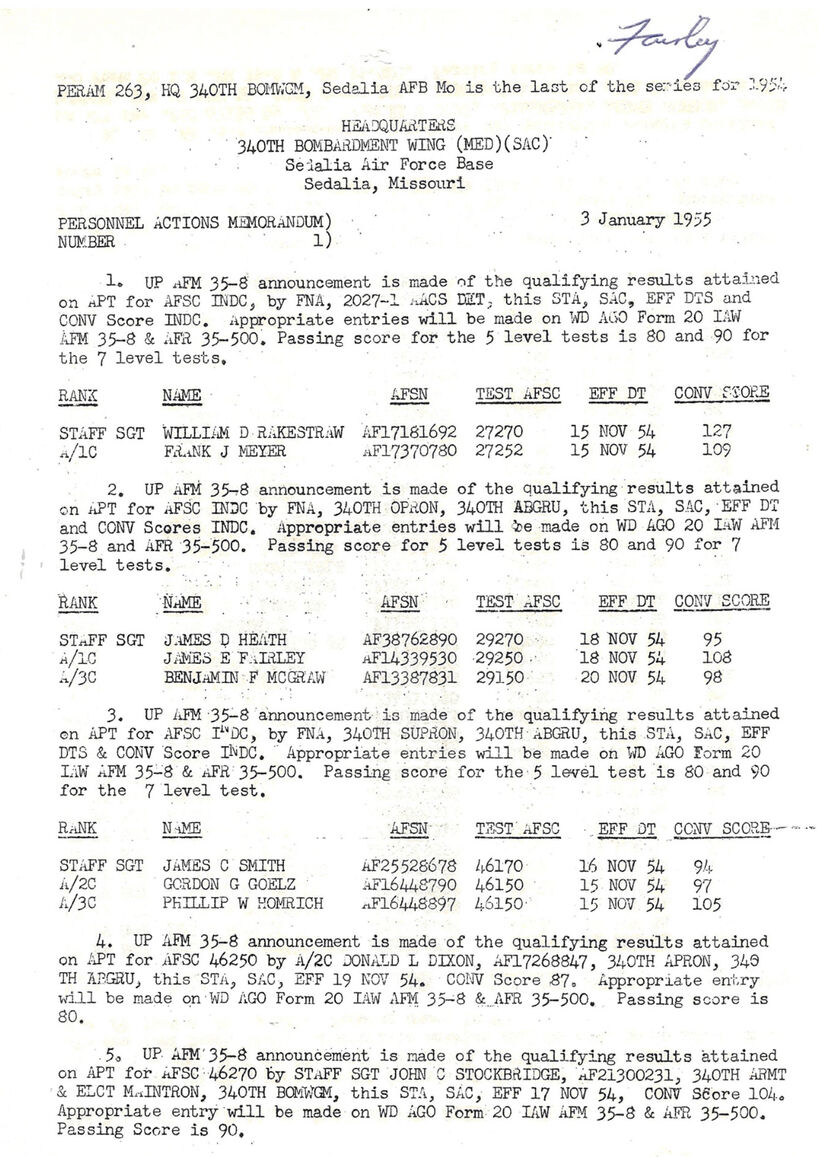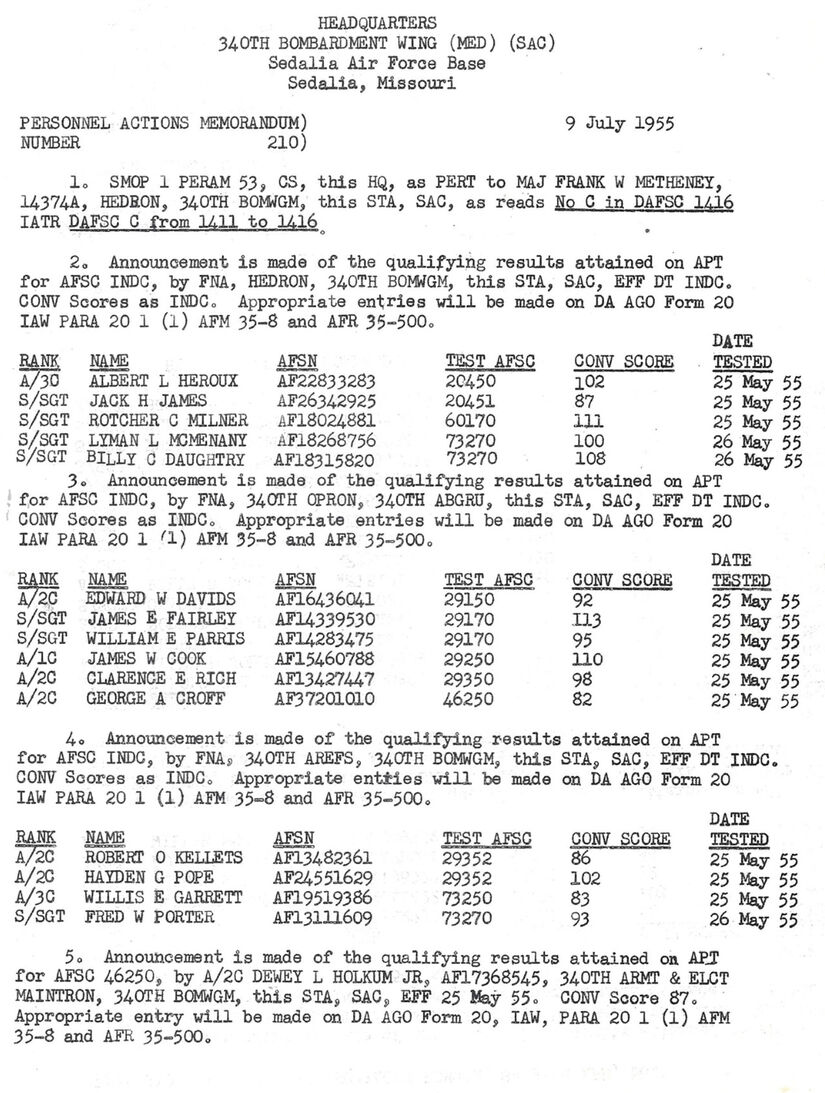 Fairley's assignments, while he served in the Air Force from 1949 to 1971, included Air Force Specialty Code (AFSC) crypto-linguist school in Wyoming, teletyping (TTY) and telegrams at Maxwell Air Force Base in Montgomery, Alabama, telecommunications at Offutt Air Force Base in Nebraska,  electronic-mechanical communications and cryptography specialist at Westover Air Force Base in Massachusetts and TTY at Scott Air Force Base in Illinois.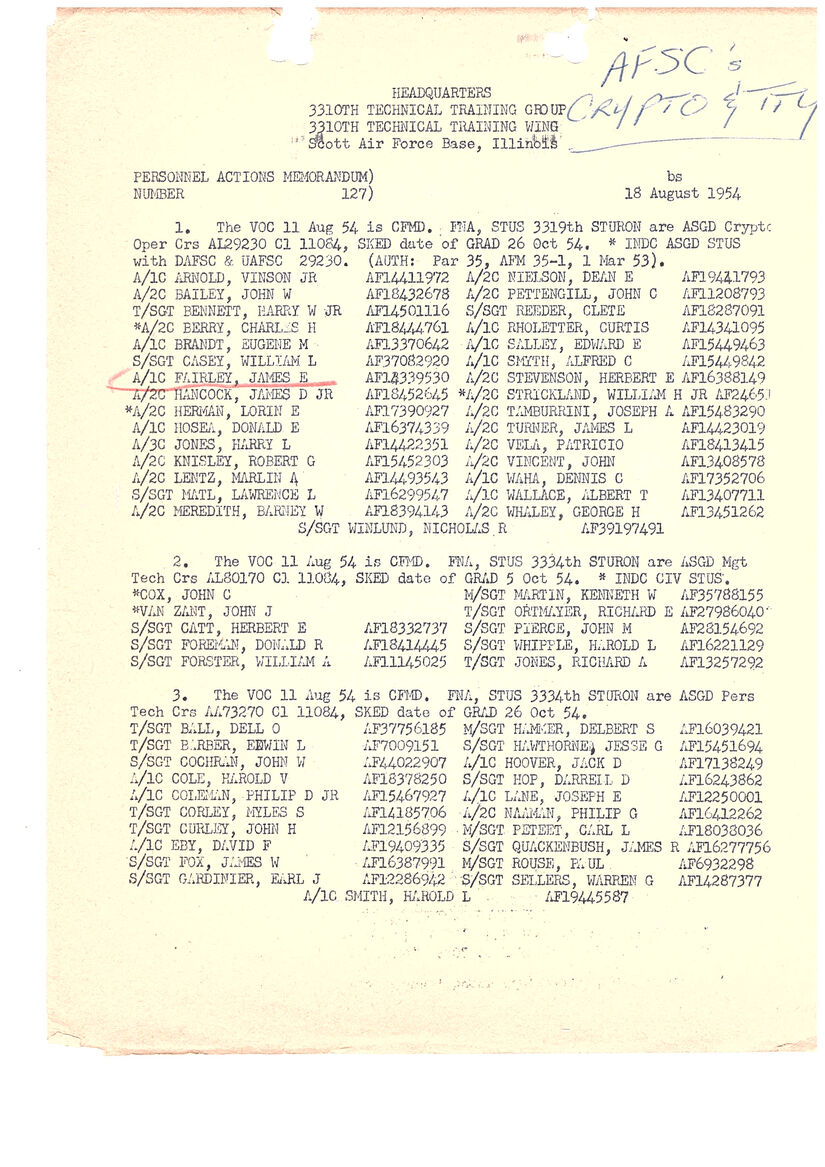 At Offutt Air Force Base, his assignment was dubbed 'top-secret calculated risk.' Although he never told his family about the nature of his work, documents he preserved indicate he was assigned to the 'Bombardment Wing' of several U.S. Air Force bases in Missouri, Nebraska, and other states.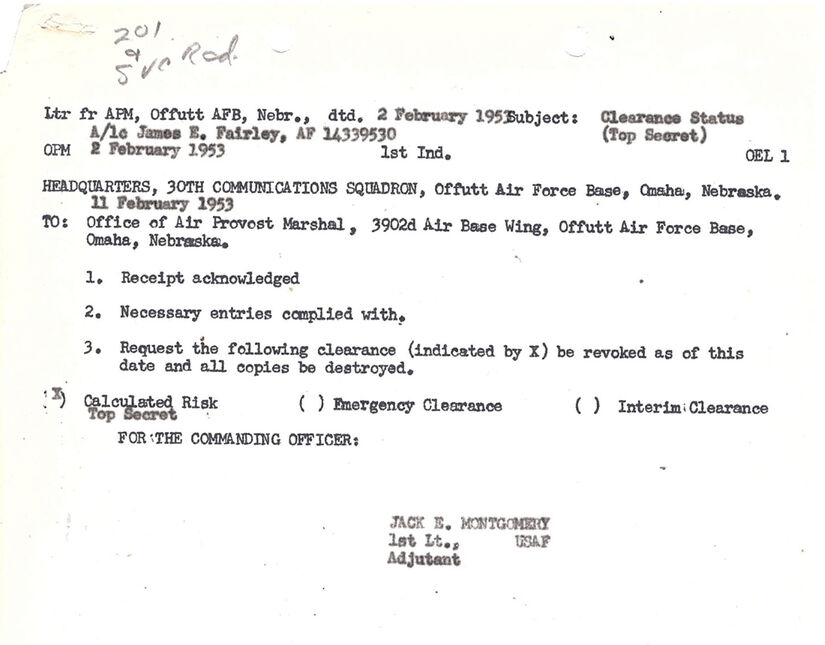 While earning the steady income he needed to support himself, he diligently tracked his money on spare paper. Being a child of the Great Depression of 1929 to 1933, Big Jim knew the importance of counting, saving, and even hoarding, every penny.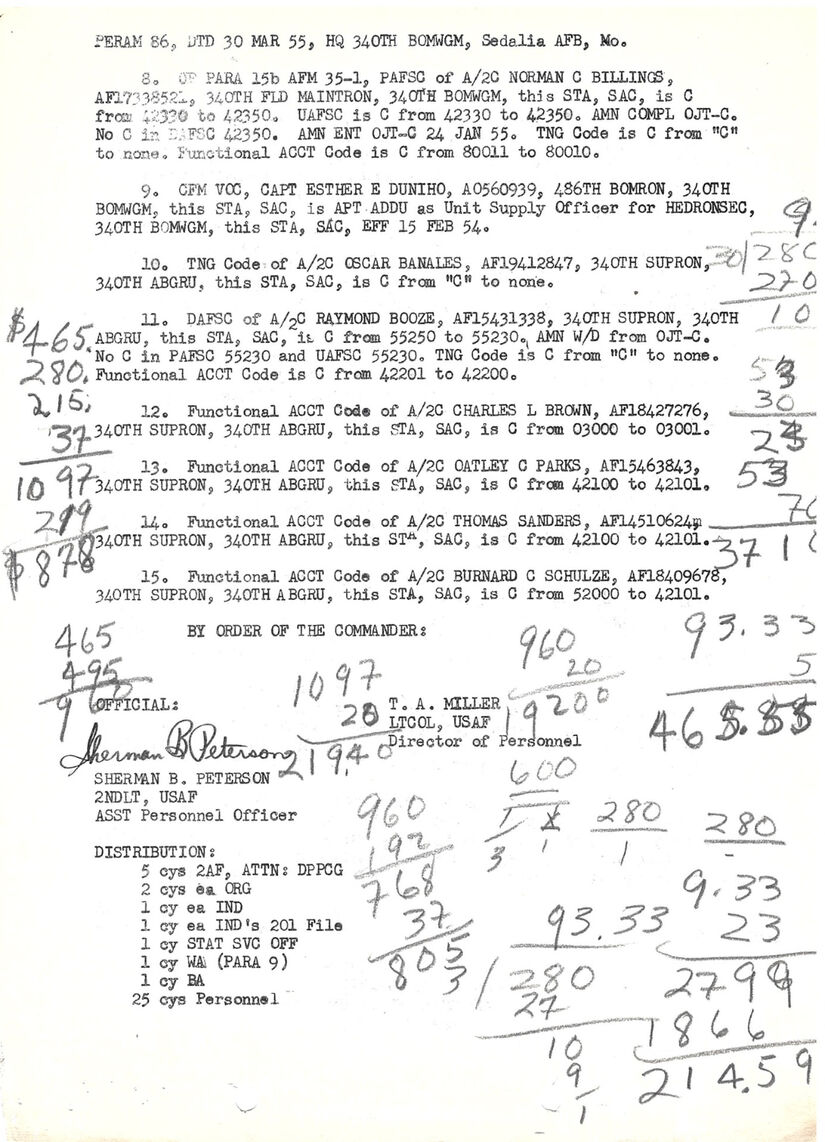 But Fairley's desire to play music never left because he was born into a family of musicians, including his older brother George H. Fairley who was a guitarist but, like James Fairley, had enlisted to earn a living.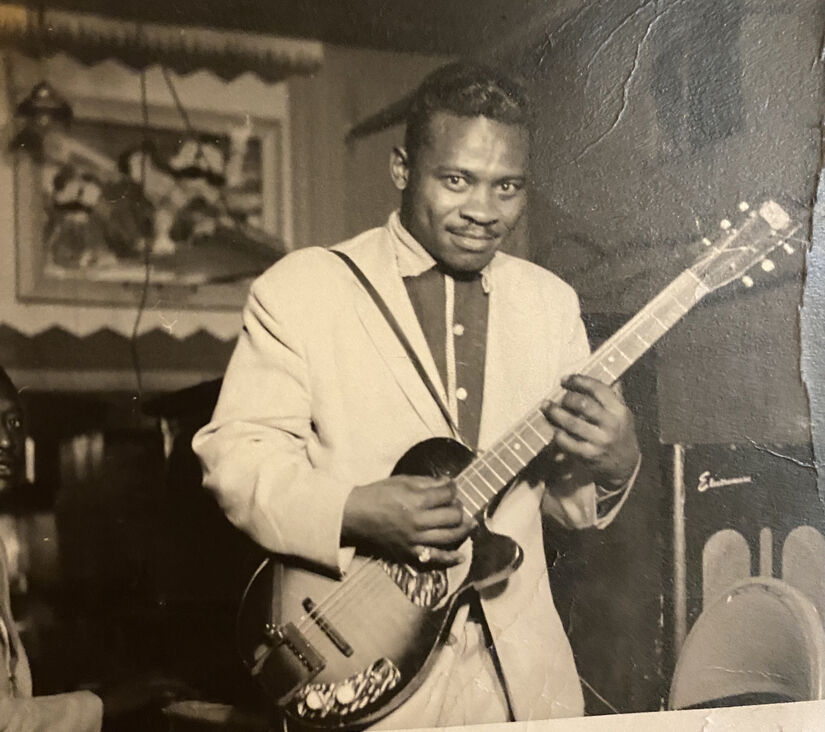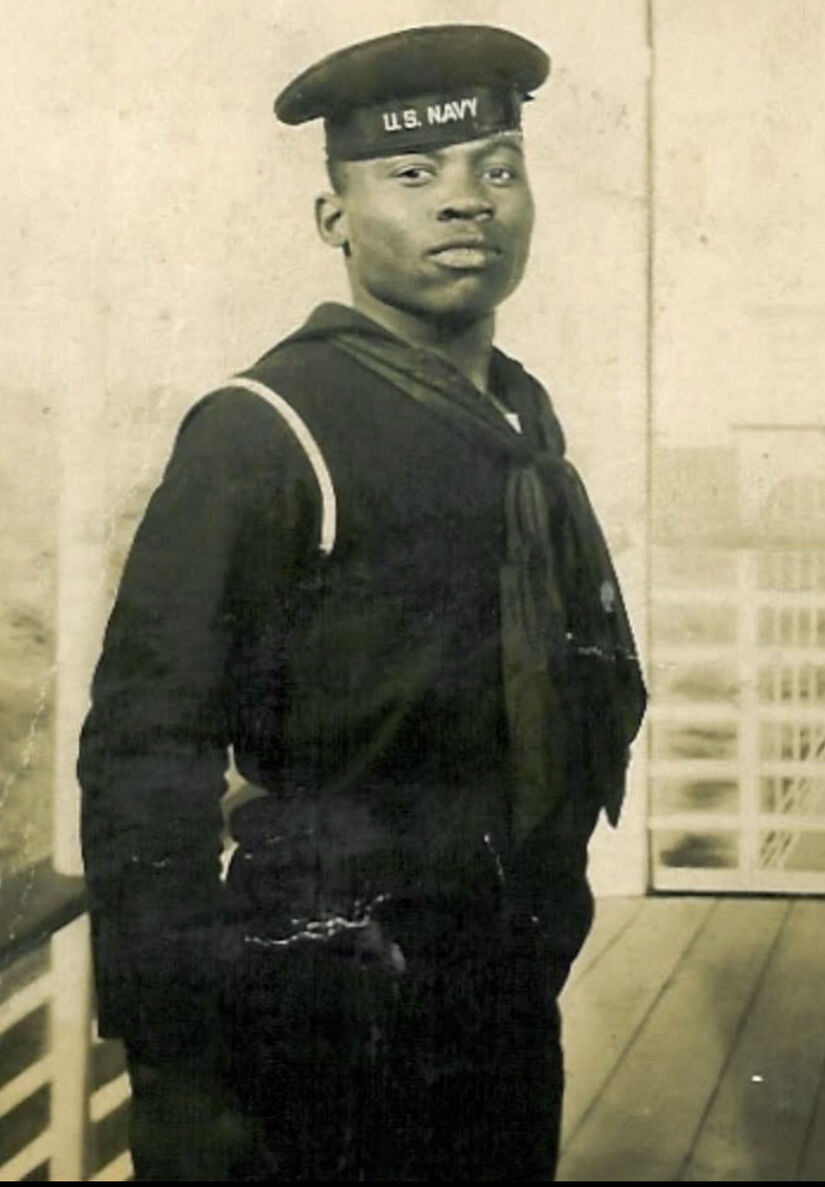 Fortunately for James Fairley, the U.S. Air Force had developed a touring variety show called Tops in Blue, which was performed by active-duty airmen and airwomen that had emerged in 1953 with a world tour, according to media reports.
James began the arduous process of auditioning by participating in multilevel talent contests that were judged by previous Tops in Blue entertainers. He was at the right place, at the right time, and had the talent and fortitude that was required. On June 14, 1956, James received special orders anointing him a member of the coveted Tops in Blue touring performance ensemble.
The authentic life of a musician he was fated to experience rose to the occasion of his circumstances even though Fairley didn't have the financial background to pursue it. Music found him.
If that wasn't enough excitement in so little time, there was another surprise development. James' good fortune had spilled over into his personal life that year.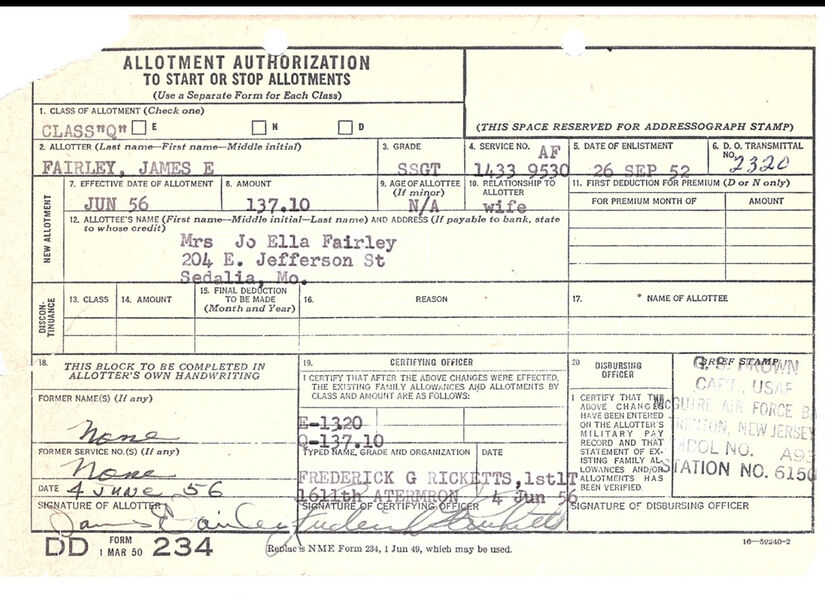 On May 26, 1956, he married his first wife whom he had met in Missouri. Together, the childless couple entered an exciting world of celebrity and glamour they would never forget.